Welcome to the exquisite world of authentic Tuscan cuisine in Destin, Florida! We invite you to indulge in an unforgettable culinary experience brought to you by Chef Damiano, who specializes in crafting the flavors of Tuscany right here on the Gulf Coast.
Chef Damiano is passionate about taking your taste buds on a journey through the rustic countryside of Italy. Our menu showcases the rich traditions and vibrant flavors of Tuscan cooking, prepared with meticulous attention to detail and an unwavering commitment to quality.
From the moment you take your first bite, you'll be transported to the sun-kissed vineyards and charming villages of Tuscany. Chef Damiano meticulously selects the finest local and seasonal ingredients, sourcing fresh produce, high-quality meats, and delectable seafood to create dishes that embody the essence of Tuscan cuisine.
Indulge in handmade pasta dishes, where every tender bite is a testament to the artistry of our chef. Savour the delicate flavors of risotto, expertly cooked to creamy perfection and infused with aromatic herbs. Explore the depths of Tuscan flavors with our succulent meats, perfectly seasoned and slow-cooked to tender, melt-in-your-mouth perfection. And of course, no Tuscan feast would be complete without the delightful sweetness of traditional desserts like Tiramisu or Panna Cotta.
Whether you're hosting an intimate dinner party, celebrating a special occasion, or simply looking to elevate your dining experience, our private chef is here to exceed your expectations. We pride ourselves on providing exceptional service, working closely with you to curate a personalized menu that caters to your preferences and dietary needs.
Experience the magic of Tuscan cuisine in the comfort of your own home. Our private chef will bring the flavors of Italy to your table, creating a dining experience that will leave a lasting impression on you and your guests.
Are you ready to embark on a culinary adventure through Tuscany without leaving Destin? Contact Chef Damiano today to reserve your unforgettable dining experience.
APPETIZERS
CLASSIC CAPRESE
Burrata Cheese, Heirloom Tomatoes, Basil, Balsamic Reduction, Crispy Pancetta
PROSCIUTTO SALAD
Shaved Melon, Cucumber, Manchego Cheese
CLASSIC ITALIAN SALAD
Mixed Greens, Cucumbers, Red Onion, Carrots, Cherry Tomatoes
Feta, Lemon Pecorino Dressing
PANKO-CRUSTED EGGPLANT PARMIGIANA
SHRIMP OR MUSSELS
With Spicy Tomato Sauce, Ciabatta Bread
PUFF PASTRY WITH SHRIMP
Asparagus, Zucchini
CRAB CAKES
With Spicy Remoulade Sauce
CASARECCE PASTA
With Shrimp, Pesto and Lemon Zest
ORECCHIETTE PASTA
With Sausage, Rapini and a White Wine Sauce
BUTTERNUT SQUASH RAVIOLI
Butter, Sage, and Crispy Prosciutto
MAIN COURSE
GROUPER DAMIANO
Seared Grouper Over Spinach Risotto Topped with Cherry Tomatoes, Capers, White Wine Sauce
FILET DAMIANO
Seared Filet Mignon, Sliced and Served Over Crispy Garlic Mashed Potato Cake Topped with Light Gorgonzola Pink Peppercorn Sauce
PORK OSSOBUCCO
Served Over Soft Polenta and Topped with Gremolata
SEASONAL FISH PAN
Seared Served Over French Green Beans Topped with Lemon, and Caper Butter Sauce
CHICKEN SUPREMO
Thin Chicken Breast Topped with Grilled Eggplant, Mozzarella, Fontina Cheese and a Light Tomato Sauce
LOBSTER RISOTTO
Tomato sauce with a touch of cream
LOBSTER RAVIOLI
Saffron Shrimp with Fume' Sauce
PAPPARDELLE BOLOGNESE
Egg Pappardelle with classic ground beef, fresh tomato sauce

DESSERTS
TIRAMISU
CHOCOLATE SIN CAKE
Served With Vanilla Gelato, Raspberry Coulis
VANILLA BEAN CHEESECAKE
Fresh Berry Compote'
WHITE CHOCOLATE MOUSSE
With Raspberry Macaroon
FRESH MIXED BERRIES
Topped with Lemon Sorbet and Chef's Limoncello
NUTELLA AND MASCARPONE CREPES
CHOCOLATE LAVA CAKE
Vanilla Gelato With Raspberry Coulis
CLASSIC KEY LIME PIE
Ask About Our Amazing Charcuterie Boards with Various Cheeses, Meats, Veggies, Fruits, and Crackers.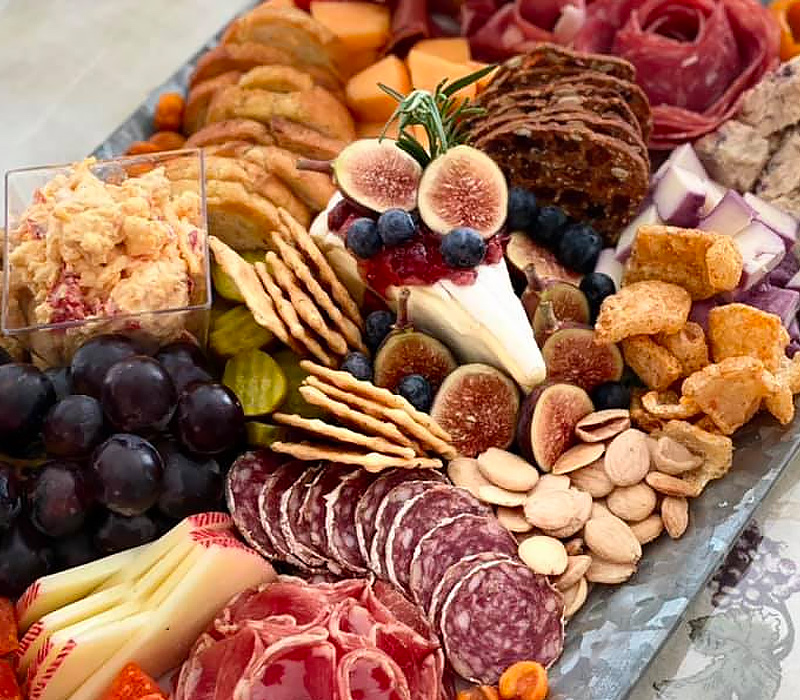 Buon Cibo. Buon Vino. Buon Amici.
Spending time with friends around the dinner table creates magical moments in our lives. In Italy, this is a way of life! Book a memorable dinner event for you, your family, and your friends!
BOOK NOW