MEMORABLE & CHARMING
CHEF-PREPARED DINNER PARTIES
Welcome to the culinary world of Chef Damiano, your private chef serving the picturesque Destin, Miramar Beach, Santa Rosa Beach, 30A, areas of NW Florida since 2015. With a passion for creating exceptional dining experiences, Chef Damiano brings his expertise and flair directly to your table.
When it comes to elevating your dining affair, Chef Damiano stands out with his mastery of both traditional and innovative cooking techniques. From intimate dinners for two to lively gatherings with friends and family, his culinary creations will tantalize your taste buds and leave a lasting impression.
In addition to his exceptional culinary skills, Chef Damiano and his amazing team offers a seamless and professional dining experience. From meticulously planned menus to flawless execution, he ensures that every aspect of your meal is executed to perfection, allowing you to relax and savor each moment.
Discover the joy of having a private chef at your service. Chef Damiano is here to transform your event into an unforgettable culinary adventure. Contact us today to reserve your extraordinary dining experience today!
I cannot say enough about Chef Damiano, Monica, and their team! Planning was a breeze, they gave me extensive menu options, were on time, ready, did a phenomenal job of serving, absolutely everything was perfect down to the last detail! And the food was UNREAL. So delicious, and I cannot wait to book them again!
Annettte R

Damiano and Monica provided very professional catering for our party. The food was perfect, we enjoyed every bite thoroughly! Damiano and Monica were fun and delightful hosts, and their wait staff was professional and joyful as well. Overall, I could not have even imagined a better experience.
Natasha B

Having dinner with Damiano is an experience like no other. Each course was delicious and served with precision. He also accommodated guests with gluten and lactose allergies. I highly recommend him and his team for any special occasions, parties, or even an intimate date night.
Rebecca D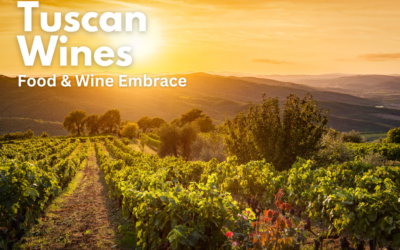 Tuscany isn't just a region in Italy; it's a food and wine lover's paradise. When you talk about Tuscan wines, you're in for a treat because they're as diverse as the landscape itself. Whether you're a wine aficionado or just a casual sipper, there's a Tuscan wine that's sure to make your taste buds do the tango.
read more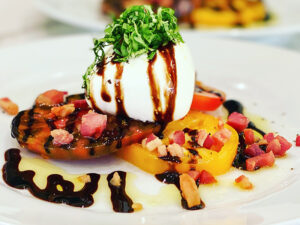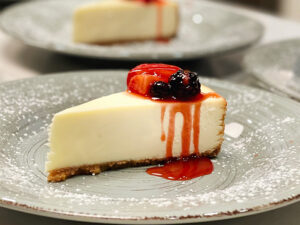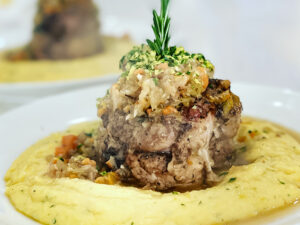 Buon Cibo. Buon Vino. Buon Amici.
Spending time with friends around the dinner table creates magical moments in our lives. In Italy, this is a way of life! Book a memorable dinner event for you, your family, and your friends!
BOOK NOW