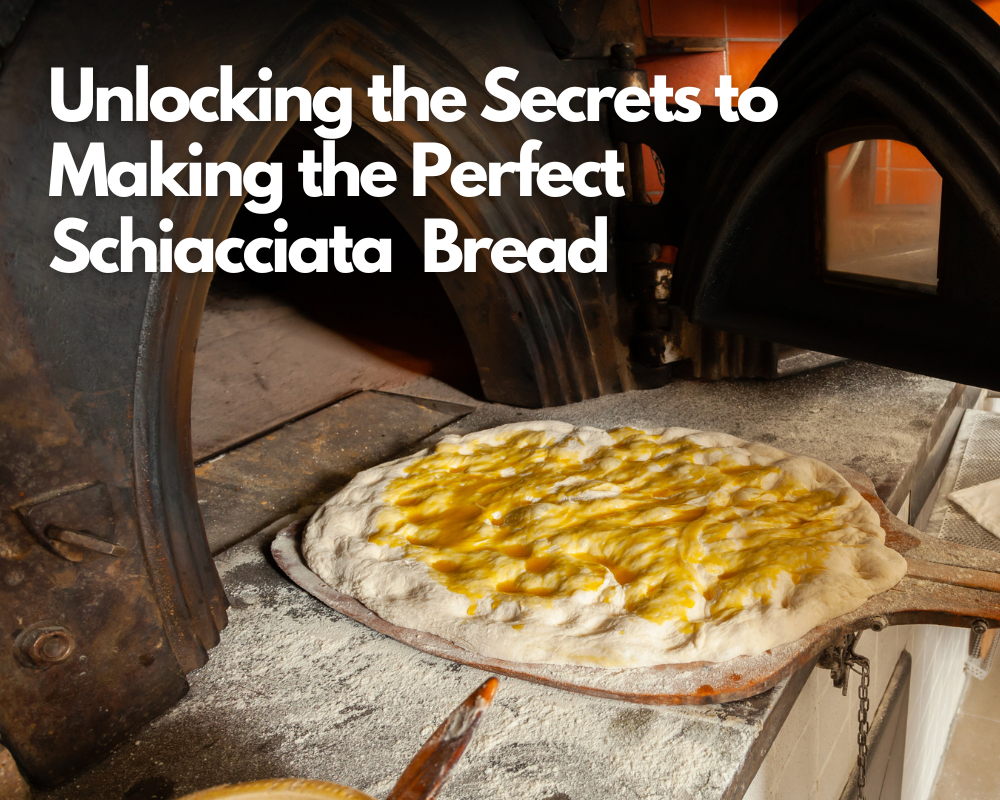 Ciao amici! Are you ready to learn how to make one of the most delicious Italian breads out there – Schiacciata Alla Fiorentina? This gorgeous Tuscan flatbread has a crispy exterior with a soft, fluffy interior infused with the flavors of olive oil and fresh herbs. I'm going to share all the secrets passed down through generations for crafting the perfect schiacciata.
Making schiacciata is a labor of love, but so rewarding when you pull it fresh from the oven, slice into that tender crumb, and savor the aromas of rosemary or thyme. This is a bread meant to be shared among family and friends alongside a bottle of Chianti. I'll walk you through each step so you can master this iconic Tuscan recipe.
We'll start with gathering the simple ingredients which you can easily find at an Italian market or online. You'll need:
• High-quality Italian 00 flour – This finely milled flour gives schiacciata its signature soft, pillowy crumb.
• Active dry yeast – Look for rapid rise yeast to cut down on the rising time. Make sure it's still active by proofing it first.
• Warm water – Activate the yeast in warm water before adding it to the dough.
• Olive oil – Splurge on an authentic Tuscan extra virgin for the best flavor.
• Salt – Just a pinch to balance the sweetness.
• Herbs – Fresh rosemary or thyme adds wonderful aroma.
The Equipment:
• Mixing bowl – Choose a large one to give you room for kneading.
• Wooden spoon – To stir together the ingredients.
• Kitchen scale – To accurately weigh the ingredients.
• Plastic scraper – Helpful for portioning and cleaning the work surface.
• Parchment paper – Lines the baking sheets for an easy release.
Now you're ready to start on the steps to schiacciata perfection:
Proof the yeast Start by dissolving the yeast in warm water with a pinch of sugar. Let it sit for 5-10 minutes until frothy – this means your yeast is active and ready to go.
Make the dough In a large bowl, combine the 00 flour and yeast mixture. Then add in the olive oil, salt, and chopped herbs. Mix it together before turning out onto a floured surface.
Knead thoroughly. Here's where the magic happens! Knead the dough for 10-15 minutes until completely smooth and elastic. Form it into a ball. This develops the gluten for schiacciata's signature chewy yet cloud-like texture.
Let it rise Place the dough ball in an oiled bowl, cover with plastic wrap, and set aside to rise for 1-2 hours at room temperature. It should about double in size when ready.
Shape the schiacciata. Once risen, turn the dough out onto a lightly floured surface. Gently stretch and flatten it into a large oval shape about 1 inch thick.
Top it off For a professional bakery-quality schiacciata, brush the top with an egg wash (1 egg beaten with 1 tsp water). This gives it a gorgeous sheen.
Finish strong Sprinkle on any additional herbs or sea salt flakes. Slide the schiacciata onto a parchment-lined baking sheet.
Perfect the bake Bake at 450°F for 15-20 minutes until the edges are lightly browned. Cool slightly before slicing and serving.Mangia! Now you can enjoy schiacciata just like Nonna used to make. The fragrance of olive oil and rosemary will transport you straight to the hills of Tuscany with each bite. I like to tear off rustic pieces and share it family-style along with some bruschetta for dipping in that flavorful olive oil.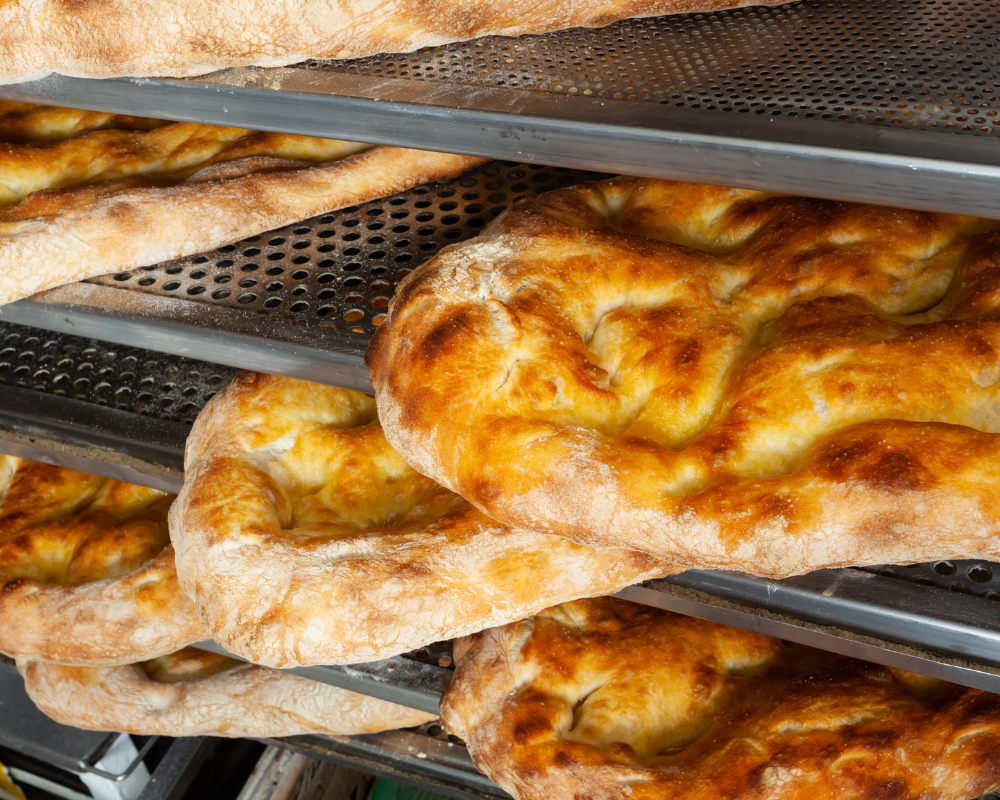 Making your own schiacciata is deeply satisfying and sure to impress guests. You can adapt it with different herb combos like oregano, basil, or marjoram. Shape it into rolls or mini schiacciatas for an appetizer. Top it with prosciutto, figs, or other delizioso ingredients.
I hope these schiacciata secrets help you bake up the perfect version of this Italian specialty. It does take time and care, but the final results are so worth it. This bread stays fresh for 2-3 days stored in a paper bag too.
And if you want to enjoy more of Chef Damiano's authentic Tuscan cuisine, contact him today and book your private chef service. He will bring the flavors of Italy to your home and create a memorable dining experience for you and your guests. Buon appetito!