A Huge " Thank You" to our Amazing Customers…
Chef Damiano's Testimonials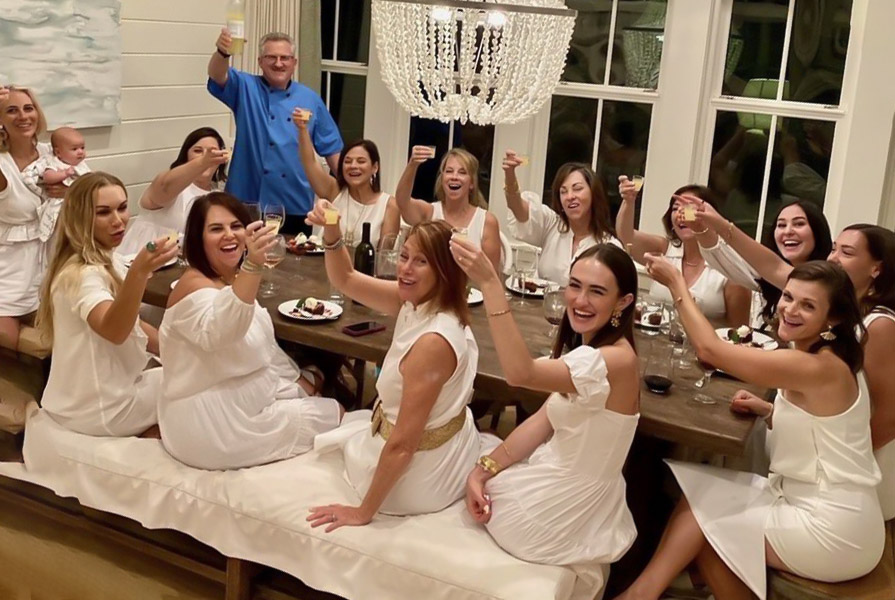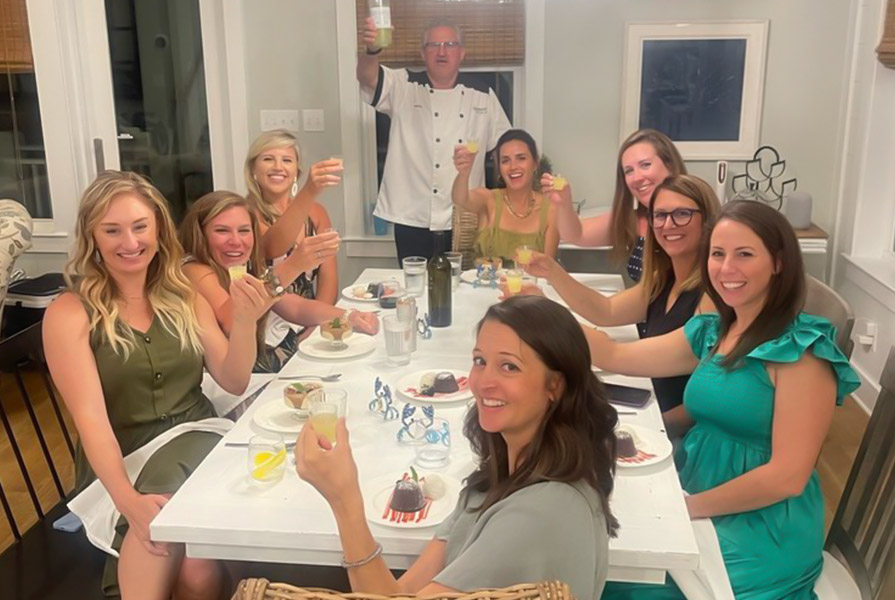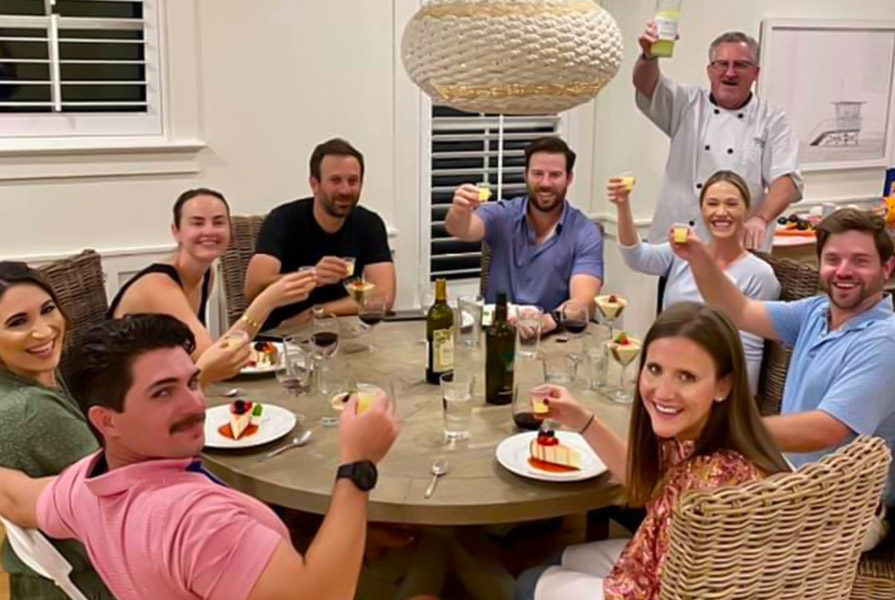 I'm not even sure where to begin… Chef Damiano and Monica are two incredibly special people, and the experience we had was just that. From the moment they walked through the door, they provided nothing but top-notch service! They were prompt and incredibly efficient – and the food was some of the best we've ever had anywhere!! The eggplant was perfection, our filets were cooked exactly as requested, and the ossobuco was so tender it fell right off the bone. The dessert was delicious and beautifully presented, and Chef's homemade Limoncello stole the show. WOW!! It's clear that Chef Damiano genuinely enjoys what he does… and from now on, we will never visit 30A without inviting him to cook for us!
Until next time!
Literally such amazing food! We hired Chef Damiano for my sister's 30th birthday. He and his team came on time and were well prepared. They kept good conversation with us during the dinner prep and made it a fun and very enjoyable interactive experience. The food was AMAZING!!! Fresh ingredients and pasta from scratch. The best-tasting meal we have all had in a very long time! The bruschetta, crab cake, lobster ravioli, cheesecake, and limoncello were INCREDIBLE!
Chef Damiano, Monica & Carolin were so wonderful! We invited Chef to serve our group of 13 while in Watercolor FL and he absolutely exceeded our expectations! The food was amazing & service was wonderful. They were timely, professional and so fun! Will totally be using this crew again!
We found Chef Damiano thanks to his wonderful Yelp reviews! We were in town for a week and we thought the chef's menu sounded the best out of all the other private chef's menus that we saw.
The chef was extremely accommodating, he ended up fixing up 3 different entrees for our group since we had a group of picky eaters.
We started with the charcuterie board which was prepared by the wonderful Monica! They also served a bruschetta which was delicious. For appetizers, we ordered the shrimp and asparagus on puff pastry and the sausage orecchiette. Both were absolutely delicious! The sauce on the shrimp appetizer was wonderful and we found out that the chef makes the puff pastry himself! The sauce with the orecchiette was also wonderful and light! Although it was just a tad on the salty side.
For the entrees, we ordered the steak, the lobster risotto, and the grouper. All of which were phenomenal. The lobster risotto blew me away and the peppercorn sauce on the steaks (which were perfectly cooked) was wonderful!
Lastly, we finished with the key lime pie and chocolate cake. Despite all the other key lime pies we've tried in the area, Chef Damiano's was the best we had this whole week!
Overall, we can't wait to book with Chef Damiano and Monica when we return to the area again!
Chef Damiano and Monica are 10/10!!! Monica was very responsive to emails, and planning, and receptive to all of our requests which made planning for a large group so easy! I love that they allowed us to choose two items for apps, entree, and dessert! It helped to please everyone's requests. The food was AMAZING!! We had the Caprese salad (I'm still dreaming about this), crab cake, grouper, lobster ravioli, tiramisu, and lava cake. Everything was SUPERB! So fun to top it off with Chef's delicious Limoncello! They supplied all of the servers, set a beautiful table, and returned the house to beautiful as before. I 100% recommend and can't wait to get back down to 30a to have them again!!
Wow!! This is a MUST when in Rosemary Beach/Destin area! Monica and Chef Damiano are so wonderful to work with. This food is truly spectacular!! This is easily my favorite meal I've ever had!!! Crab cakes, butternut squash ravioli, burrata salad, grouper, filet, and key lime pie are all AMAZING!! Highly recommend!!
Chef Damiano and team cooked dinners for our family while we stayed in Destin for the week. I cannot put into words how spectacular the food and service was. We were all full for the week straight! Damiano's talent in the kitchen shines and we could not have been happier with each meal. I am a dessert person and his vanilla bean cheesecake was the best I have ever had. Even more special than the food was getting to know Damiano, Monica and Caroline. They made our trip to Destin truly remarkable and hope our paths cross again!