Hey there, folks! If you're as crazy about Italian cuisine as we are, then you know there's a little slice of heaven nestled in the rolling hills of Tuscany. It's a place where the food is rustic, hearty, and bursting with flavor. Today we are here to whisk you away on a Tuscan adventure as we dive headfirst into the world of Tuscan wines and the delicious dishes they dance with.
Tuscany isn't just a region in Italy; it's a food and wine lover's paradise. When you talk about Tuscan wines, you're in for a treat because they're as diverse as the landscape itself. Whether you're a wine aficionado or just a casual sipper, there's a Tuscan wine that's sure to make your taste buds do the tango.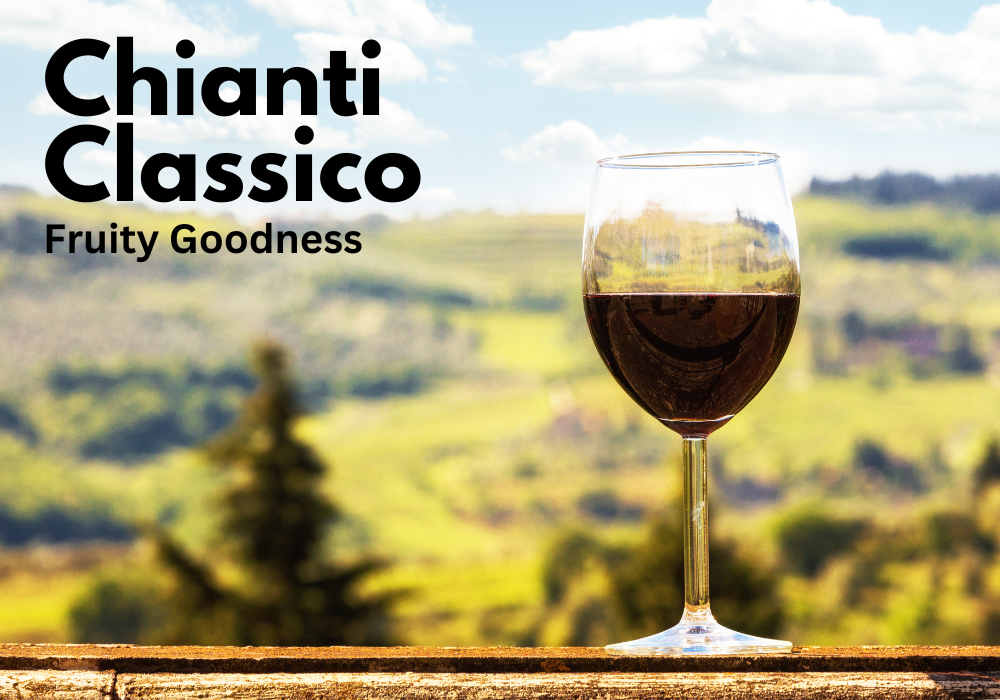 Reds to Make Your Heart Sing
Let's kick things off with the real showstoppers—the red wines of Tuscany. These vinos are bold, full of character, and ready to party on your palate.
1. Chianti Classico:
Ah, Chianti, the heartthrob of Tuscan wines! It's known for its fruity goodness with just a hint of earthiness. The best part? It's like your favorite pair of jeans—versatile enough to match with anything.
2. Brunello di Montalcino:
If Chianti Classico is the heartthrob, Brunello is the wise sage of Tuscan wines. Aged for a minimum of five years, it's rich, complex, and knows all the secrets. It's the perfect partner for hearty dishes like wild boar ragù or a chunk of aged Pecorino cheese.
3. Super Tuscans:
These wines are the rebels of the bunch. They mix local and international grape varieties, creating something unique and utterly delicious. Super Tuscans are like the cool kids at the party—they go with everything, from lamb chops to a juicy steak.
Whites That Sparkle
But wait, there's more to Tuscany than just reds! The region also boasts some delightful white wines that are as crisp and refreshing as a dip in the Mediterranean.
1. Vernaccia di San Gimignano:
This wine is like a burst of sunshine on a Tuscan morning. It's crisp, refreshing, and the perfect match for seafood dishes and fresh salads.
2. Vermentino:
If Vernaccia is the Tuscan sunrise, Vermentino is the seaside breeze. It's aromatic and zesty, making it the ideal companion for grilled fish and anything with a lemony kick.
3. Vin Santo:
Now, here's a sweet surprise for you. Vin Santo is a dessert wine that's the perfect ending to a Tuscan feast. Pair it with biscotti or almond cake, and you'll think you've died and gone to dessert heaven.
Now that we've got the lay of the land, let's dive into the good stuff—pairing these Tuscan gems with some lip-smacking Tuscan dishes!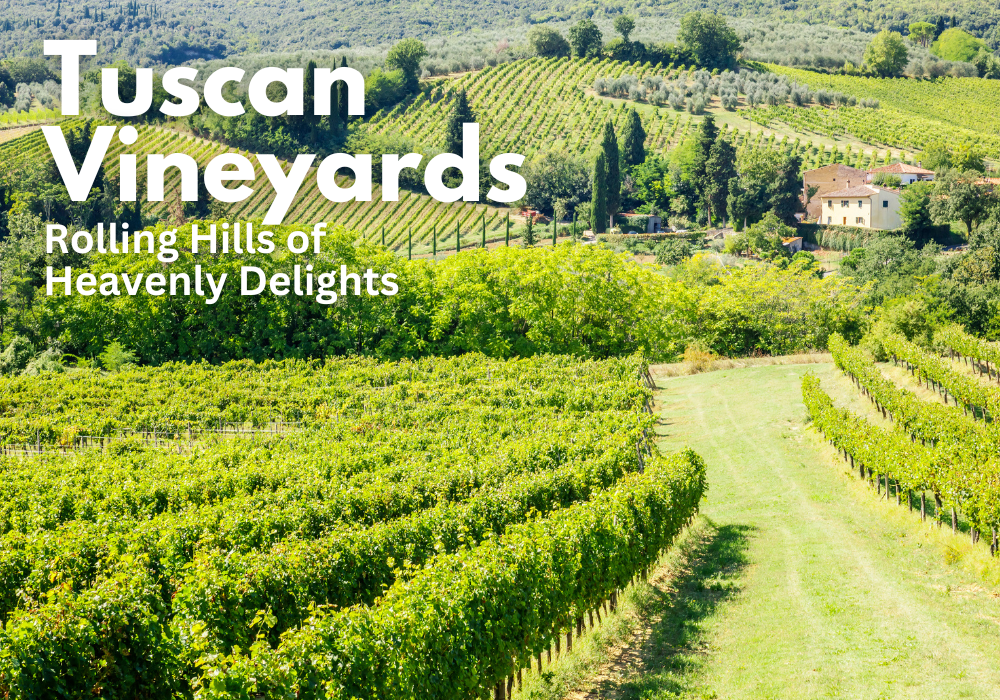 Tuscan Wine Pairing 101
Antipasto: Let the Flavors Begin
In Tuscan cuisine, we kick things off with antipasto, the Italian version of appetizers. It's all about simplicity, letting the ingredients shine.
Pairing Suggestion: Vernaccia di San Gimignano
Why it works: Vernaccia's bright acidity is the perfect match for prosciutto, bruschetta, and marinated olives. It's like a Tuscan sunrise in your mouth, setting the stage for the feast ahead.
Primo: Pasta Perfection
Next up, we have primo, the pasta course. In Tuscany, pasta isn't just food; it's an art form.
Pairing Suggestion: Chianti Classico
Why it works: Chianti Classico's fruity flavors and balanced acidity complement tomato-based pasta dishes like pappardelle al ragù or classic spaghetti pomodoro.
Pairing Suggestion: Vernaccia di San Gimignano
Why it works: For seafood pasta, like linguine alle vongole or seafood fettuccine, Vernaccia's crispness enhances the briny flavors of the sea.
Secondo: Meaty Marvels
Tuscany is known for its hearty meat dishes. Whether it's wild boar or a juicy steak, you're in for a carnivore's dream.
Pairing Suggestion: Brunello di Montalcino
Why it works: Brunello's robust character stands up to the gamey flavors of wild boar or a juicy Florentine steak, creating a harmonious symphony of taste.
Pairing Suggestion: Super Tuscans
Why they work: These bold wines are versatile enough to complement a variety of meat dishes, from lamb chops to Osso Buco.
Contorno: Fresh Sides
Contorno, or side dishes, are the unsung heroes of Tuscan cuisine. They elevate the main course with their fresh and vibrant flavors.
Pairing Suggestion: Vermentino
Why it works: Vermentino's citrusy notes pair wonderfully with grilled vegetables and crisp, leafy greens, making your sides shine.
Formaggi: Cheese Heaven
Cheese, anyone? Tuscany boasts a cheese selection that'll make any dairy lover swoon.
Pairing Suggestion: Chianti Classico Riserva
Why it works: The aged Chianti Classico Riserva brings out the best in aged Pecorino cheese, creating a delightful combination of bold flavors.
Pairing Suggestion: Vin Santo
Why it works: Vin Santo's sweetness is a perfect match for fresh Ricotta or Mascarpone, especially when paired with biscotti for a heavenly dessert.
Dolce: Sweet Endings
No Tuscan meal is complete without dolce, or dessert. These sweet treats are the grand finale to your culinary journey.
Pairing Suggestion: Vin Santo
Why it works: Vin Santo's sweetness complements the richness of Tuscan desserts, creating a heavenly ending to your meal
Digestivo: A Toast to Memories
As your Tuscan feast winds down, consider sipping on a digestivo, a post-meal drink that aids digestion and leaves you with a warm, satisfied feeling.
Pairing Suggestion: Grappa
Why it works: Grappa, a robust grape-based spirit, pairs perfectly with the richness of Tuscan cuisine, providing a fitting conclusion to your gastronomic adventure.
So, whether you're savoring a Chianti Classico with a plate of homemade pasta or indulging in Vin Santo with a sweet dolce, remember that each sip tells a story of Tuscany—a place where food, wine, and culture blend harmoniously.
Come join me, Chef Damiano, on our culinary journey through the heart of Tuscany, right here in the heart of Destin. Let's toast to good company, great food, and the magic of Tuscan wines. Buon appetito!